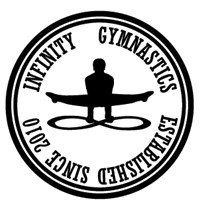 OVERVIEW
The Leadership Academy is designed to create a structure which young people can follow to help them develop as leaders within gymnastics environments.
The programme introduces Young Leaders to the various roles and opportunities available within gymnastics, helps them to identify their strengths and the aspects of gymnastics they enjoy and encourages leaders to stay within the sport for longer, creating a larger and stronger workforce for the future.
AGE
You can join the Leadership Academy from the age of 11.
COMMITEE
We have the following members Leadership committee:
· Finance Co-ordinator
· Events Co-ordinator
· Fundraising Co-ordinator
· Publicity Co-ordinator
· Class Co-ordinator
All leaders can apply for these positions.
COST
There is no cost to join the Academy but you can purchase a leadership t-shirt for £6.50 when you join.
MEETINGS
The Academy meet on a regular basis to discuss their ideas and plans.
BRITISH GYMANSTICS SCHEME
All members receive a My Leadership Booklet from British Gymnastics that they can complete (this is not a requirement for Infinity).
The booklet encourages leaders to complete five different 'topic' areas:
MY Learning: Leaders are tasked with completing a number of different courses, both generic and sport specific.
MY Development: Leaders are tasked with identifying a mentor and learning from working alongside them.
MY Volunteering: Leaders are tasked with volunteering their time at events and meetings.
MY Future: Leaders are tasked with producing a development plan and working towards completing their goals.
MY Projects: Leaders are tasked with identifying appropriate needs and running a project to add benefits to themselves and their club.
COACH HELPERS
The Leadership Academy work with Kirst, Beth and Charlotte during their meetings, planning, volunteering and events.
CONTACT DETAILS
For any questions, please email info@infinity-gymnastics.co.uk or text or WhatsApp 07951 578794.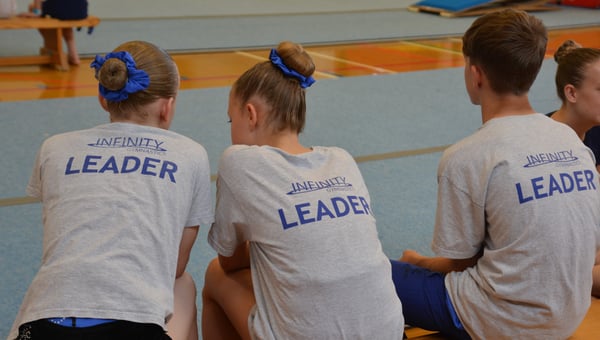 OVERVIEW
The Coaching Academy is available to anyone, whether a member at Infinity or not, who is interested in coaching gymnastics. It is a platform to learn and explore all aspects of coaching before possibly taking BG qualifications in the future. Infinity coaches are required to complete the Academy.
AGE
You can join the coaching academy from the age of 11 and are able to start coaching at the age of 14.
LEVELS
Level 1-3 Foundation knowledge to GfA coaching
Level 4-5 Focused pathway to Acrobatics and/or Pre-School coaching
To pass each level, you will be required to correctly complete 12 worksheets containing both theory questions and practical aspects. If there are any incorrect answers, there will be no penalty. The worksheet will be returned to the coach to retry as many times as required.
REWARDS
Academy members will receive a free gift for each level they complete. On completion of all levels, they will receive a contribution towards a BG coaching course.
COST & TIME LIMIT
There is no cost to join for Infinity members. The Academy was set up with the intention of Academy members completing 1 worksheet a month and completing Levels 1-3 in 3 years. However, it can be done at your own pace, as quickly or slowly as you wish!
WORKSHEETS
There are 12 worksheets to complete per level. The first 11 worksheets for each level include the following categories:
1. Warm Up
2. After Warm-Up
3. Rolls
4. Bridges/Walkovers
5. Handstands/Handsprings
6. Cartwheels/Free Cartwheels
7. Bars
8. Balance
9. Vault
10. Headstands/Headsprings
11. Round Offs/Flics
12. Trampette
The final worksheet is a 'How 2 Coach' worksheet.
CONTACT DETAILS
For any questions, please email info@infinity-gymnastics.co.uk or text or WhatsApp 07951 578794.